The exploration phase is underway for mobility improvements to Warm Springs Road – including the 10th & Lewis St. intersection.
Warm Springs Road Alternatives Analysis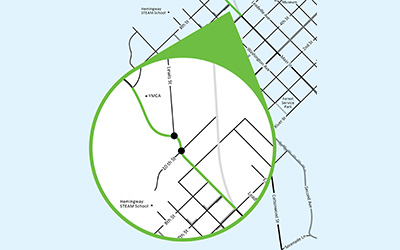 The City and transportation engineering firm, HDR, are working on plans to improve pedestrian and vehicular mobility on Warm Springs Road between Main Street and Saddle Road. Part of the plan includes the improvement of the 10th and Lewis Street intersections on Warm Springs Road. We are investigating potential solutions such as realignment of the intersection, a roundabout, and signalization.

Frequently Asked Questions
Timeline
Development of alternative analysis results
February
Property & Business Owner Outreach
March
Share alternatives & results with public & council
March
Refine, determine & share preferred alternatives
Mar & Apr
Final report development
Apr & May
Upcoming Events
Stay tuned!