More than a 'dog park' – the Warm Springs Preserve forever belongs to the community that ensured its protection.
Warm Springs Preserve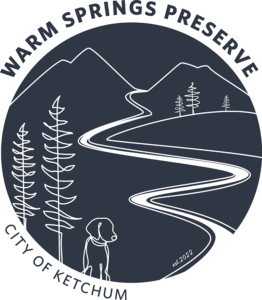 It is a rare opportunity to realize a community's vision for a unique property.
Thanks to overwhelming community support, the City of Ketchum now owns 65 acres of open space for the community to enjoy in perpetuity.
After extensive community input, the Ketchum City Council approved the Warm Springs Master Plan in April 2023. Now, in partnership with the Wood River Land Trust, additional funds need to be raised to implement the plan.
Charitable gifts will provide for several improvements at the Preserve, including creek restoration, re-vegetation with native plants, ADA-accessible trails, and restrooms. Your tax-deductible donation will be restricted to the Warm Springs Preserve Fund.
Please click here (or on the 'Donate to the Wood River Land Trust' button) to make a donation toward their efforts to restore Warm Springs Creek.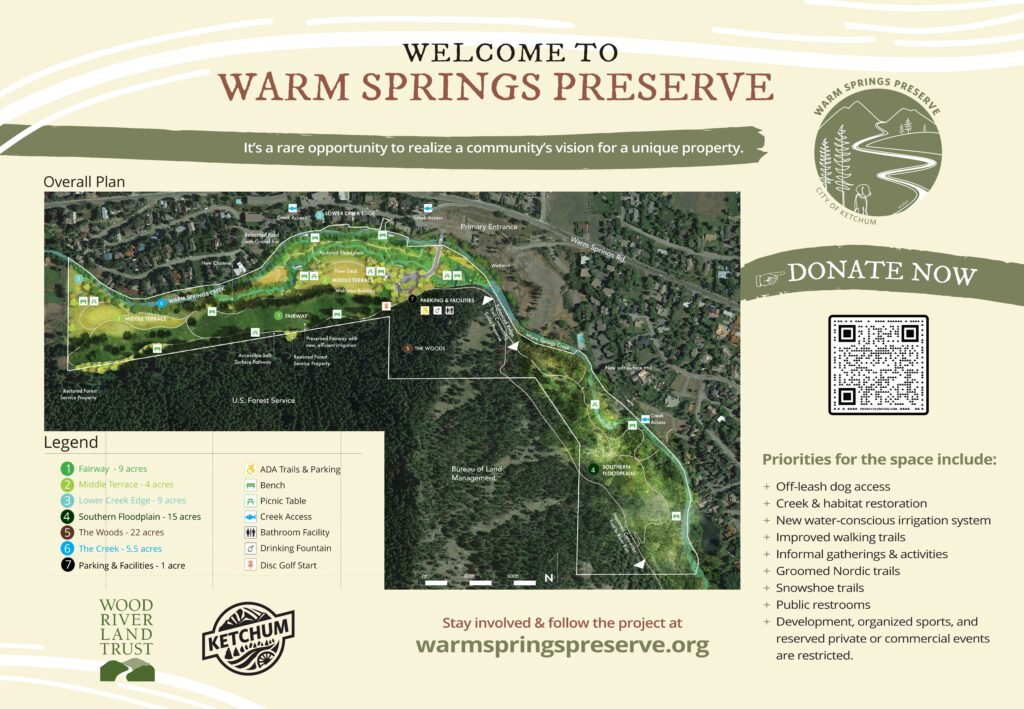 Frequently Asked Questions
Support the Preserve!
This just in – the Land Trust and City of Ketchum received word that the Bureau of Reclamation has awarded a $1.7 million grant to restore Warm Springs Creek and improve the irrigation system at Warm Springs Preserve.  Gifts from the community leveraged this incredible grant, and we're looking forward to getting started!  
The grants were awarded across 11 states for collaborative projects focused on water conservation, water management, and restoration efforts that will result in significant benefits to ecosystem or watershed health.
This grant is just one example of what your support makes possible – leveraging your gifts for amazing impact for our community!
Your tax deductible donations will go directly to the Warm Springs Preserve Fund and used for future enhancements.

Checks made to the 'City of Ketchum' with 'Warm Springs Preserve Fund' in the memo should be mailed to PO Box 2315 in Ketchum, ID 83340.
Donors of $1K or more will be recognized on the donor wall.