The CIP covers a variety of projects and purchases including sidewalk rehabilitation, equipment replacement, and undergrounding of powerlines.
Capital Improvement Projects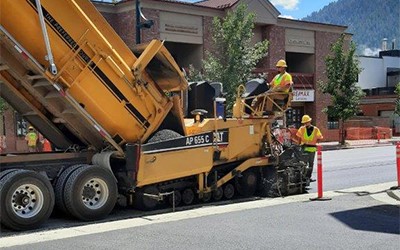 Fiscal Year 2023 is the second year of the updated five-year Capital Improvement Plan (CIP). An important reminder for citizens is that the CIP does not have a significant, on-going or dedicated revenue stream.
Planned expenses for FY23 total $2,549,374. The most significant project ($1 million) is the first phase on improvements to Warm Springs Preserve which will be fully funded via donations received.
Project requests for the remaining fiscal years exceed the amount of funding from planned resources. Therefore, the CIP plan will be reviewed annually to make necessary changes to ensure expenses align with resources.
2023 Fiscal Year Proposed Fund Distribution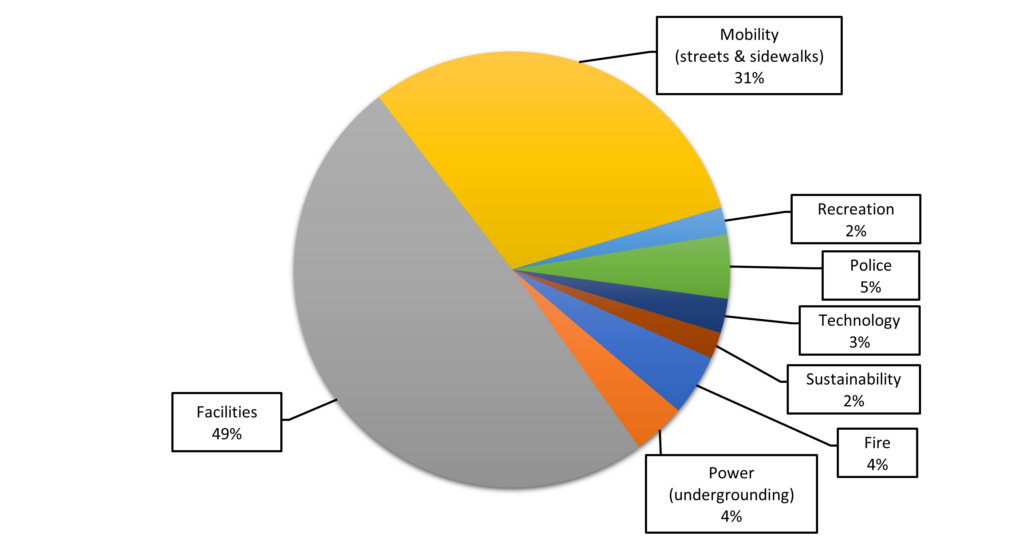 FY23 Revenue Resources:
Donations (Warm Springs Preserve) – $1,000,000
Idaho Power Franchise – $265,000
Use of CIP Fund Balance – $938,246
Use of LOT Fund Balance – $ 131,128
Fire Bond Balance – $115,000
Police Contract Rebate – $100,000
Project Map
Choose the type of map/project view you want by clicking on the options in the upper right hand corner.