Wastewater Bond Election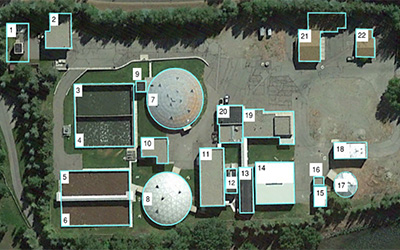 The city recently completed a Wastewater Facility Plan which outlines future capital improvements at the treatment plant over the next twenty years. The slides below provide the details of those future improvements.
On November 8th, Ketchum voters will have the opportunity to vote on whether the city will be allowed to issue up to $14 million in revenue bonds to fund the capital improvement plan. Revenue bonds would be funded via existing monthly sewer rate payers and do not affect property taxes in any way. Funding the improvements via revenue bonds will avoid significant rate increase (60% for 2023, 25% in 2024 and 2025). Should voters approve the issuance on revenue bonds, it would greatly reduce the pressure on future rate increases.
Frequently Asked Questions
Upcoming Events
November 8th – Election Day