Construction will resume in spring of 2023 for pedestrian, ADA accessibility, and road reconstruction improvements on Sun Valley Road.
Sun Valley Road Improvements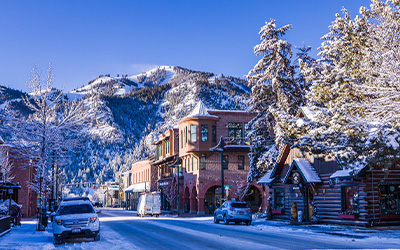 The City of Ketchum has partnered with the City of Sun Valley to reconstruct Sun Valley Road this summer, as the roadway has reached the end of its useful life.
The project is a full rebuild, giving it a lifespan of approximately 20 years.
The reconstruction of Sun Valley Road (Main Street to Spruce Avenue) will:
improve the ADA accessibility at each sidewalk corner in all intersections
provide bulb-outs at each intersection to make crosswalks safer for pedestrians
rebuild the roadway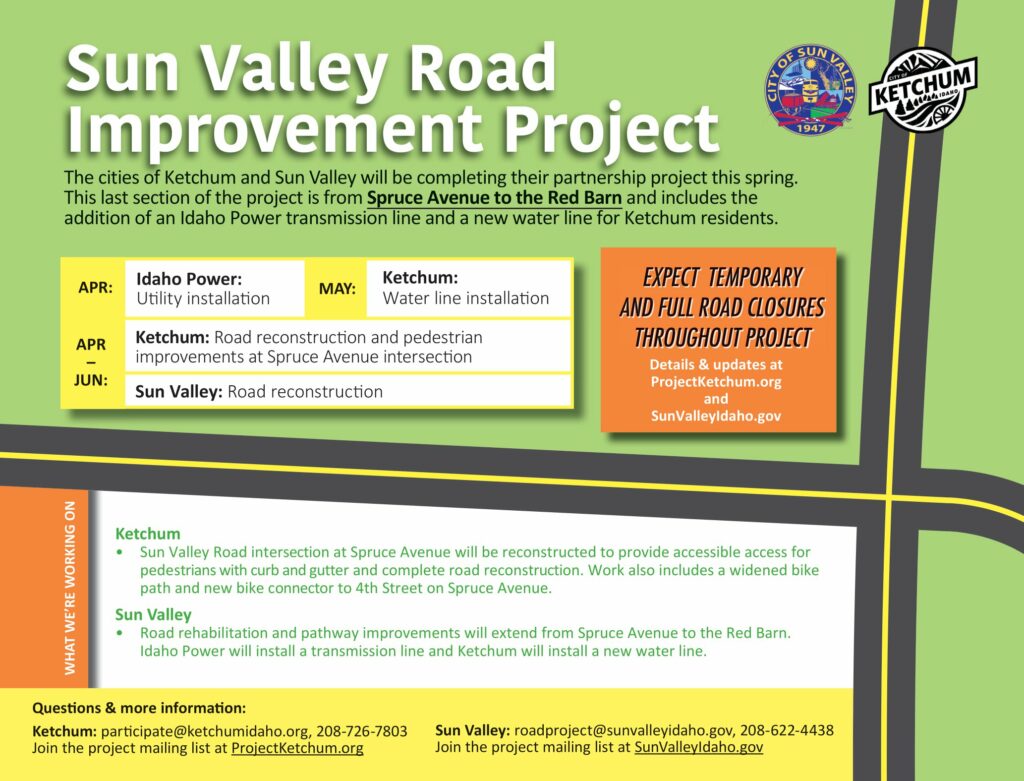 What to Expect
As the project resumes (Spring 2023) residents and businesses should expect minor travel delays. Pedestrian access to properties and businesses will be maintained at all times. During construction of roadway improvements, up to one block of periodic closures could occur affecting vehicular travel. Detour routes will be posted. The city has asked the contractor to minimize impacts to local businesses as much as possible.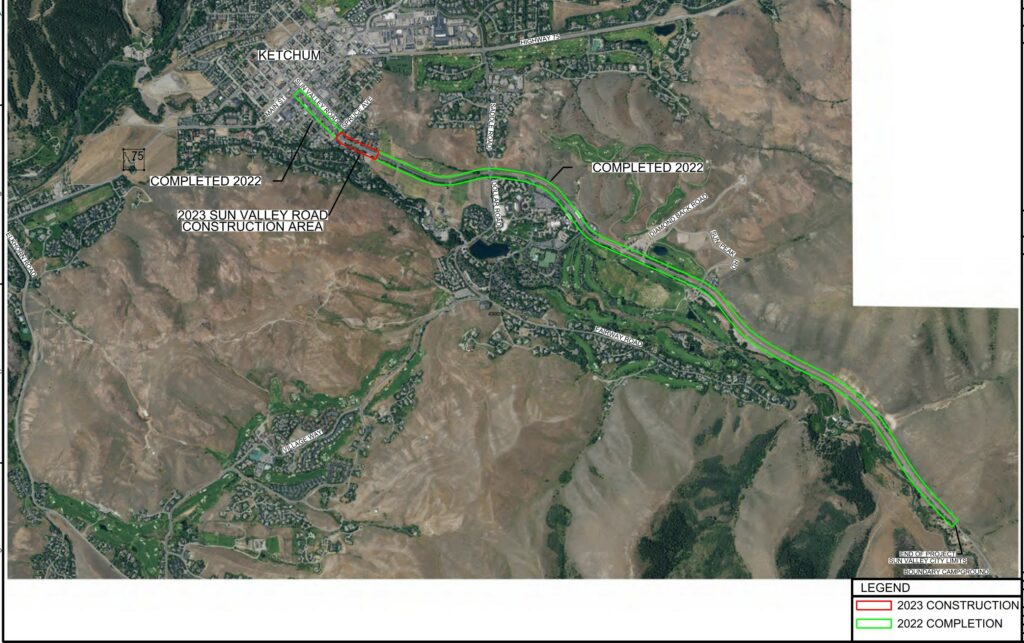 Frequently Asked Questions
Timeline (subject to change)
Utility Installation by Idaho Power – Spruce Avenue to the Red Barn
April 2023
Water Line Installation by Idaho Power – Spruce Avenue to the Red Barn
May 2023
Phase III: Road reconstruction and pedestrian improvements at Spruce Avenue
April – June, 2023